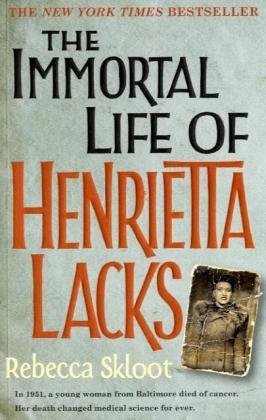 IMMORTAL LIFE OF HENRIETTA LACKS by SKLOOT, REBECCA;



List Price: HK$ 224.00





¡@ISBN
9780230750210
¡@Subject
BIOGRAPHY
¡@Publisher
MACMILLAN UK
¡@Publication
2010
¡@Edition
Paperback
¡@Version
Original
¡@Description
In 1951, a young woman from Baltimore died of cancer. Her name was Henrietta Lacks, but scientists know her as HeLa. She was a poor Southern tobacco farmer whose cancer cells - taken without her knowledge - became one of the most important tools in medicine. "The Immortal Life of Henrietta Lacks" captures the beauty and drama of scientific discovery, as well as its human consequences.