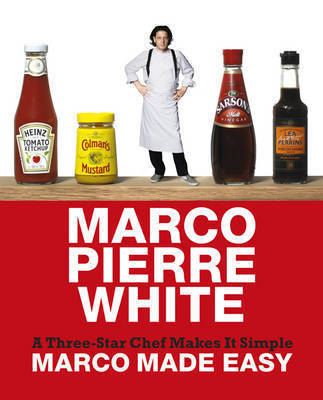 MARCO MADE EASY: A THREE-STAR CHEF MAKES IT SIMPLE by WHITE, MARCO PIERRE;



List Price: HK$ 300.00





¡@ISBN
9780297856511
¡@Subject
FOOD AND DRINK
¡@Publisher
WEIDENFELD & NICOLSON
¡@Publication
2010
¡@Edition
Hardcover
¡@Version
Original
¡@Description
This book is all about creating beautiful and delicious food without stress. Marco Pierre White serves up more than 100 recipes and shows the home cook how to get big flavours from store-cupboard ingredients. The book has sections for starters, fish, meat, desserts, and Marco uses bottles, jars and packets to make divine sauces, syrups and dressings. As Marco says, It's for anyone who loves food but hates aggro'.