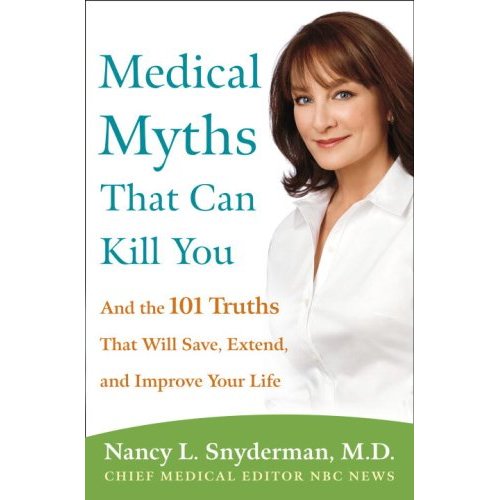 MEDICAL MYTHS THAT CAN KILL YOU: AND THE 101 TRUTHS THAT WILL SAVE, EXTEND, AND IMPROVE YOUR LIFE by SNYDERMAN, NANCY L.

List Price:&nbsp TBD;
SPECIAL PRICE: HK$ 237.00



¡@ISBN
9780307406132
¡@Subject
MEDICINE
¡@Publisher
CROWN PUBLISHERS USA
¡@Publication
2008
¡@Edition
Hardcover
¡@Version
Original
¡@Description
If you¡¦re confused and overwhelmed by the thousands of theories, trends, and ¡§cures¡¨ around today, you¡¦re not alone. If you want to live a longer, healthier life, let Dr. Snyderman explain the life-extending, health- improving medical facts doctors actually do want you to know. MEDICAL MYTHS THAT CAN KILL YOU includes a glossary of medical truths to increase your longevity and the quality of your life. Instead of looking for the latest ¡§miracle,¡¨ get the scientifically proven medical advice you need to truly manage your health¡K plus the practical, straightforward guidance you need to manage today¡¦s health care system. See you at ninety!