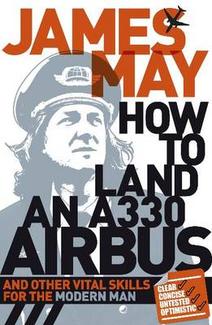 HOW TO LAND AN A330 AIRBUS: AND OTHER VITAL SKILLS FOR THE MODERN MAN by MAY, JAMES;



List Price: HK$ 210.00





¡@ISBN
9780340994573
¡@Subject
HUMOUR
¡@Publisher
HODDER & STOUGHTON
¡@Publication
2010
¡@Edition
Paperback
¡@Version
Original
¡@Description
Being given yet another pointless 'man manual' that told him fifty ways to tie a bow tie in under 30 seconds made James May certain there was a need for another kind of book. This book, in fact. You never know when you might need to land an A330 Airbus, or deliver twins. So read, learn and be prepared - you'll wonder how you ever lived without it.