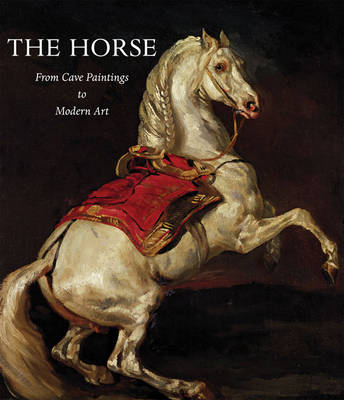 HORSE: FROM CAVE PAINTINGS TO MODERN ART by GOURAND, JEAN- LOUIS;

List Price:&nbsp TBD;
SPECIAL PRICE: HK$ 1,425.00



¡@ISBN
9780789210180
¡@Subject
ART, ARCHITECTURE, DESIGN & PHOTOGRAPHY
¡@Publisher
ABBEVILLE PRESS INC.,U.S.
¡@Publication
2010
¡@Edition
Hardcover
¡@Version
Original
¡@Description
Transcending genres, places, and eras, specialists on the history of the horse create an ideal panorama on the subject, guiding us through the rich legacy of The Horse: From Cave Paintings to Modern Art. With these scholars we cross the principal continents examining an ever-surprising gallery of images that illustrate how dearly horses have been prized by human fortunate enough to encounter them.