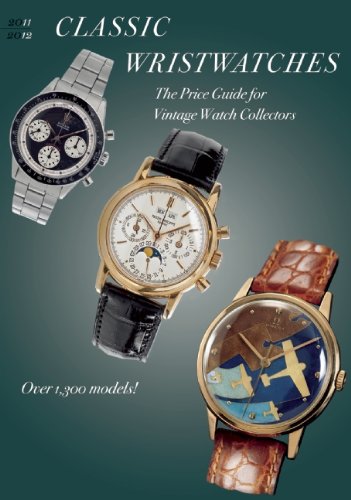 CLASSIC WRISTWATCHES 2011-2012: THE PRICE GUIDE FOR VINTAGE WATCH COLLECTORS by MUSER, STEFAN;HORLBECK, MICHAEL P.

List Price:&nbsp TBD;
SPECIAL PRICE: HK$ 333.00



¡@ISBN
9780789210401
¡@Subject
SPORTS, HOBBIES & GAMES
¡@Publisher
ABBEVILLE PRESS
¡@Publication
2010
¡@Edition
Paperback
¡@Version
Original
¡@Description
Updated and revised every two years, Classic Wristwatches is the ultimate resource for information on vintage watches, that is, watches no longer in current production. This easy-to-use guide fully describes and illustrates each of the 1300 timepieces it features, and also provides an estimated price carefully calculated by experts in the field. It includes all the information that a collector needs to know about a vintage watch.