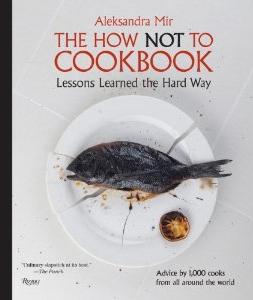 HOW NOT TO COOKBOOK: LESSONS LEARNED THE HARD WAY by MIR, ALEKSANDRA

List Price:&nbsp TBD;
SPECIAL PRICE: HK$ 238.00



¡@ISBN
9780847834990
¡@Subject
FOOD AND DRINK
¡@Publisher
RIZZOLI
¡@Publication
2010
¡@Edition
Hardcover
¡@Version
Original
¡@Description
Learn what not to do in the kitchen from this hilarious collection of real advice by real people. Sometimes the best way to learn is to make mistakes. Fed up with our prevailing food culture of patronizing celebrity chefs with often impossible instructions, Aleksandra Mir started a website to invite real people to send in their kitchen disaster stories, so that the rest of us could benefit from their experience.