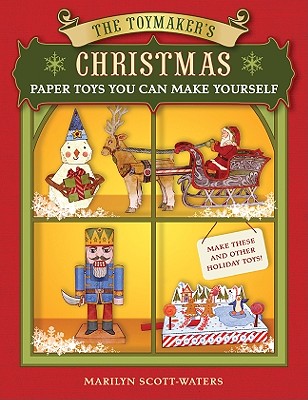 TOYMAKER'S CHRISTMAS: PAPER TOYS YOU CAN MAKE YOURSELF by SCOTT-WATERS, MARILYN;

List Price:&nbsp TBD;
SPECIAL PRICE: HK$ 80.00



¡@ISBN
9781402768521
¡@Subject
CHILDREN
¡@Publisher
STERLING
¡@Publication
2010
¡@Edition
Paperback
¡@Version
Original
¡@Description
The Toymaker spreads Christmas joy with 11 paper toys to pop out, fold and play with! With their beautiful, antique style, these toys are sure to enchant both children and adults. Create a magical ¡§Winter Wonderland,¡¨ complete with moving parts-like an ice skating penguin. And no Christmas would be complete without a handsome paper ¡§Nutcracker,¡¨ with arms and a jaw that move.