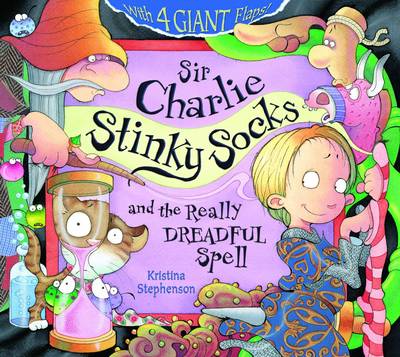 SIR CHARLIE STINKY SOCKS AND THE REALLY DREADFUL SPELL by STEPHENSON, KRISTINA;

List Price:&nbsp TBD;
SPECIAL PRICE: HK$ 87.00



¡@ISBN
9781405248280
¡@Subject
CHILDREN
¡@Publisher
EGMONT
¡@Publication
2010
¡@Edition
Paperback
¡@Version
Original
¡@Description
Once upon a misty morning, from the top of a twisty-wisty beanstalk, someone was looking down on to a tall, tall tower ...Magic and mischief are afoot as a dreadful spell is cast on the forest. But who can save them before the sands of time run out. Sir Charlie Stinky Socks must face this new foe and break the spell before he's turned to stone.