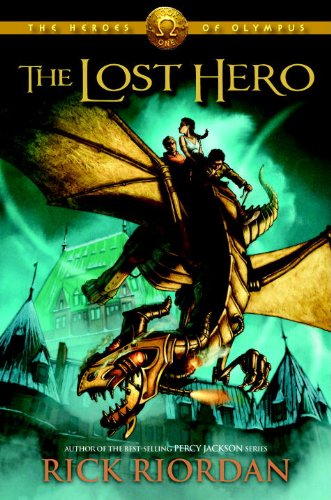 HEROES OF OLYMPUS #1: THE LOST HERO by RIORDAN, RICK;



List Price: HK$ 120.00





ˇ@ISBN
9781423142652
ˇ@Subject
CHILDREN
ˇ@Publisher
HYPERION
ˇ@Publication
2010
ˇ@Edition
Paperback
ˇ@Version
Original
ˇ@Description
Guaranteed to be the best new childrenˇ¦s book of the year, the brand-new Camp Half Blood spin-off series of the blockbuster PERCY JACKSON & THE OLYMPIANS is here. It was hard to say good-bye to Percy--but fans don't have to! A lovable new generation of demigods have their own prophecy to fulfill, and their hero Perseus Jackson just may turn up in times of need.