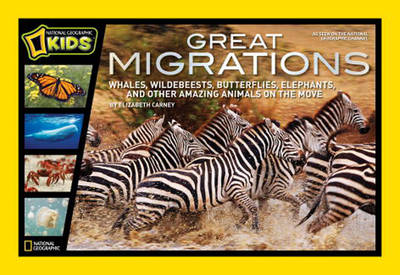 GREAT MIGRATIONS: WHALES, WILDEBEESTS, BUTTERFLIES, ELEPHANTS, AND OTHER AMAZING ANIMALS ON THE MOVE by CARNEY, ELIZABETH



List Price: HK$ 180.00





¡@ISBN
9781426307003
¡@Subject
CHILDREN
¡@Publisher
NATIONAL GEOGRAPHIC
¡@Publication
2010
¡@Edition
Hardcover
¡@Version
Original
¡@Description
Every year like clockwork, animals both big and small are driven by a natural instinct to move, in order to survive. On both land and sea, they fight the odds and the forces of nature to breed, feed, or lead and carry on for future generations. Great Migrations is a new National Geographic series aiming to detail the journeys experienced by these animals.