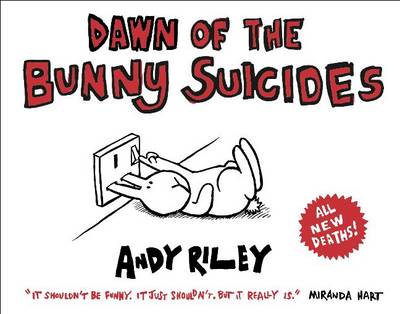 DAWN OF THE BUNNY SUICIDES by RILEY, ANDY;

List Price:&nbsp TBD;
SPECIAL PRICE: HK$ 150.00



¡@ISBN
9781444711028
¡@Subject
HUMOUR
¡@Publisher
HODDER
¡@Publication
2010
¡@Edition
Paperback
¡@Version
Original
¡@Description
From the author of the cult bestsellers THE BOOK OF BUNNY SUICIDES and RETURN OF THE BUNNY SUICIDES comes another unmissable collection of rabbit-related self destruction... The bunnies are back - and there's only one thing on their minds. In this new collection, follow the continuing adventures of the fluffy little rabbits who just don`t want to live any more...