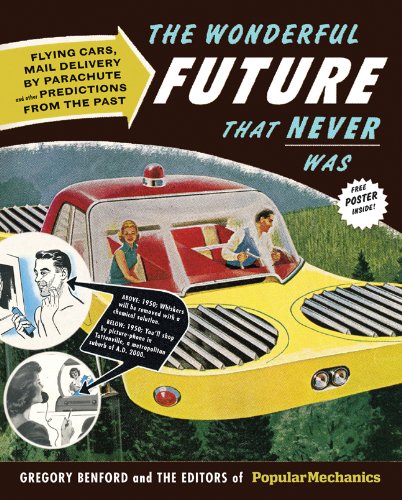 WONDERFUL FUTURE THAT NEVER WAS: FLYING CARS, MAIL DELIVERY BY PARACHUTE, AND OTHER PREDICTIONS FROM THE PAST by BENFORD, GREGORY;

List Price:&nbsp TBD;
SPECIAL PRICE: HK$ 237.00



¡@ISBN
9781588168221
¡@Subject
SCIENCE & NATURE
¡@Publisher
HEARST
¡@Publication
2010
¡@Edition
Hardcover
¡@Version
Original
¡@Description
Between 1903 and 1969, scientists and other experts made hundreds of predictions in Popular Mechanics magazine about what the future would hold. Their forecasts ranged from ruefully funny to eerily prescient and optimistically utopian. Here are the very best of them, culled from hundreds of articles, complete with the original, visually stunning retro art. They will capture the imagination of futurists in the same way Jules Verne's writing did a century earlier. Every chapter features an introduction by astrophysics professor, science-fiction author, and former NASA advisor Gregory Benford.