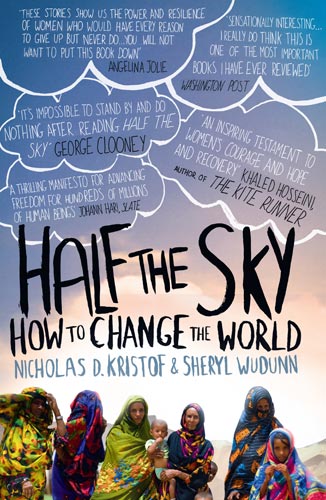 HALF THE SKY: HOW TO CHANGE THE WORLD by KRISTOF, NICHOLAS D.;WUDUNN, SHERYL

List Price:&nbsp TBD;
SPECIAL PRICE: HK$ 169.00



¡@ISBN
9781844086825
¡@Subject
CURRENT AFFAIRS
¡@Publisher
VIRAGO
¡@Publication
2010
¡@Edition
Paperback
¡@Version
Original
¡@Description
Pulitzer Prize-winning reporting team, husband and wife Nicholas D. Kristof and Sheryl WuDunn, take us on a journey through Africa and Asia to meet an extraordinary array of exceptional women struggling against terrible circumstances. In the nineteenth century, the central moral challenge was slavery. In the twentieth, it was totalitarianism. In the twenty-first, Kristof and WuDunn demonstrate, it will be the struggle for gender equality in the developing world.