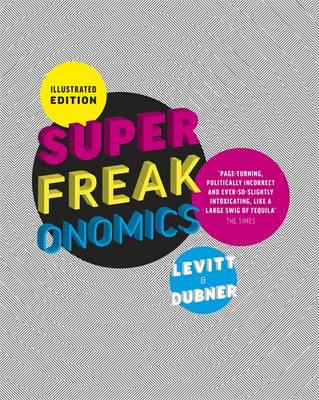 SUPERFREAKONOMICS: GLOBAL COOLING, PATRIOTIC PROSTITUTES AND WHY SUICIDE BOMBERS SHOULD BUY LIFE INSURANCE (ILLUSTRATED EDITION) by LEVITT, STEVEN D.;DUBNER, STEPHEN J.

List Price:&nbsp TBD;
SPECIAL PRICE: HK$ 300.00



¡@ISBN
9781846143038
¡@Subject
BUSINESS & FINANCE
¡@Publisher
ALLEN LANE
¡@Publication
2010
¡@Edition
Hardcover
¡@Version
Original
¡@Description
Bigger, better and more controversial, the international bestselling Freakquel is here in a super-deluxe edition. Steven Levitt and Stephen Dubner look deeper and uncover even more hidden truths about our world, from terrorism to shark attacks, cable TV to hurricanes. With this illustrated edition, they bring alive their unique analysis and storytelling with an explosion of visual evidence to reveal the world in a bold, new way.