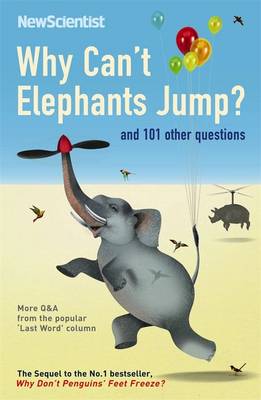 WHY CAN'T ELEPHANTS JUMP? AND 113 MORE SCIENCE QUESTIONS ANSWERED by O'HARE, MICK;

List Price:&nbsp TBD;
SPECIAL PRICE: HK$ 120.00



¡@ISBN
9781846683985
¡@Subject
SCIENCE & NATURE
¡@Publisher
PROFILE
¡@Publication
2010
¡@Edition
Paperback
¡@Version
Original
¡@Description
What's the storage capacity of the human brain in gigabytes? What's the farthest point on land from the sea? Why is frozen milk yellow? And why do flamingos stand on one leg? Well, why not? Why can¡¦t elephants jump? Is it because elephants are too large or heavy? Or do they just wait until no one's looking? Read this brilliant new compilation to find out.