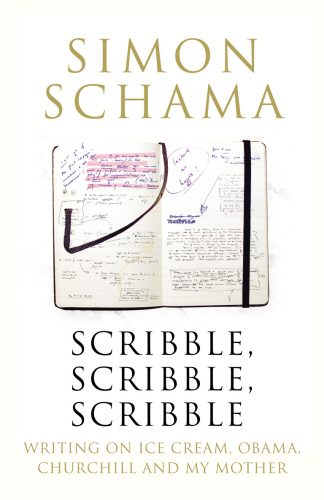 SCRIBBLE, SCRIBBLE, SCRIBBLE: WRITINGS ON ICE CREAM, OBAMA, CHURCHILL AND MY MOTHER by SCHAMA, SIMON;

List Price:&nbsp TBD;
SPECIAL PRICE: HK$ 300.00



¡@ISBN
9781847921314
¡@Subject
LITERATURE
¡@Publisher
BODLEY HEAD
¡@Publication
2010
¡@Edition
Hardcover
¡@Version
Original
¡@Description
Cookery is not necessarily a subject one immediately associates with Simon Schama - one of Britain¡¦s most distinguished historians and commentators. But this selection of his occasional writings is a treasure trove of surprises. Scribble, Scribble, Scribble ranges far and wide. Never predictable, always stimulating, Scribble, Scribble, Scribble allows us to view the world, in all its diversity, through the eyes of one of its most original inhabitants.